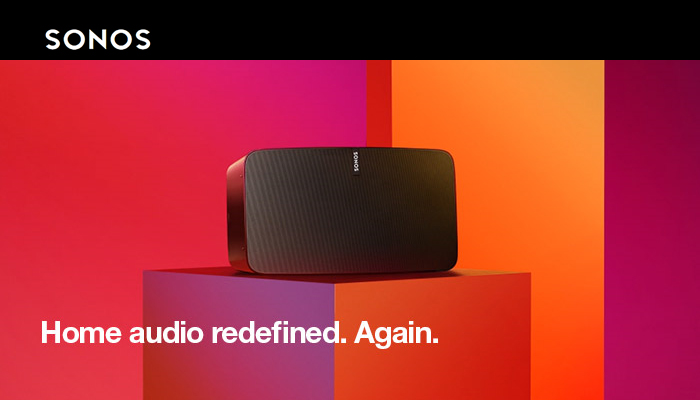 Six years ago, Sonos built their first smart speaker and sent it out into this world. At the time, there was nothing else quite like it.
Since then, Sonos have kept pushing the limits of sound, design and software. Looking for fresh, radical ways to pack more power and smarts into a home audio speaker. You'll hear everything they've learned in the all-new PLAY:5
It's got more than double the power of the original PLAY:5. A new sealed architecture that delivers the deepest, most accurate bass you've ever heard from any all-in-one speaker. And a 60,000-hole grill that won't block any of the sound or the WiFi waves.
As an official Sonos UK dealer, Eskimo are pleased to announce that the all-new PLAY:5 launches November 25th. For further questions, and to pre-order the new PLAY:5 please contact us at Eskimo Intelligent Solutions on 08447 707705 or at sonos@eskimo-tech.co.uk